8 Tips for How to Save Yourself If You Bump Into a Wild Animal
3. How to protect yourself from a mountain lion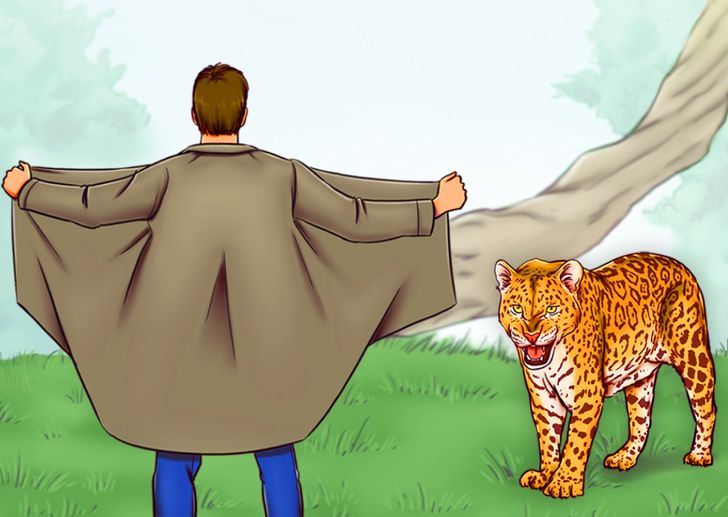 Mountain lions usually attack from behind, so never turn your back on them or run away. Instead, you should appear fierce.
Stand tall, maintain eye contact, and open your coat to look bigger.
If necessary, throw items and speak firmly to them.
If the mountain lion attacks you, don't stay still — fight back. Try to hit its nose, mouth, or eyes, and it will most likely leave you alone.