Garbage Truck Worker Brings 100-Year-Old Customer to Tears With One Gesture
If we all live to be 100 years old, most of us probably expect that someone will bake us a birthday cake. If we have a family, that will probably happen for sure, but not everyone who lives to be that age has friends and family members. A garbage worker named Ben Bird has known a lady named Dorothy "Mercy" Ballard for years. When he picks up her trash every Thursday morning, they always enjoy a nice long chat. In fact, they even discovered that when Ben had a baby girl, he named her Daisy, which is also Mercy's mother's name. In their chats, the two friends talk about everything from family to technology, Ben explains.
To encourage Mercy to get up every day and keep going, Ben told her that if she lived to her 100th birthday, he would personally come to her house with a birthday cake, and that's exactly what he did. Ben and his colleagues kept their promise because Mercy kept hers. Fortunately, they took a video recording of the event and it's been shared by people all over the internet. As the three garbage truck workers sang "Happy Birthday" to the sweet old lady, Mercy blew out the candles on her cute little pink birthday cake. In an interview with ITV News, Mercy's granddaughter praised the men, saying that the gesture made her grandmother's day.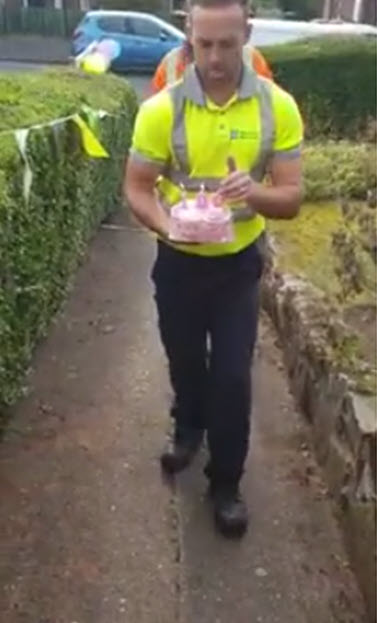 Ben shared with the interviewer that every day between 8:00 and 8:10 a.m., he and Mercy talk when he walks up to her garden path to take her garbage. She's always there waiting for him, he explained. For her 100th birthday, Mercy also received a telegram from Queen Elizabeth II, which also made her day super special. Ben has been on the job for about 11 years and he thoroughly enjoys hearing the stories that Mercy shares about her long and eventful life. He says that she is amazed by all that has changed with technology.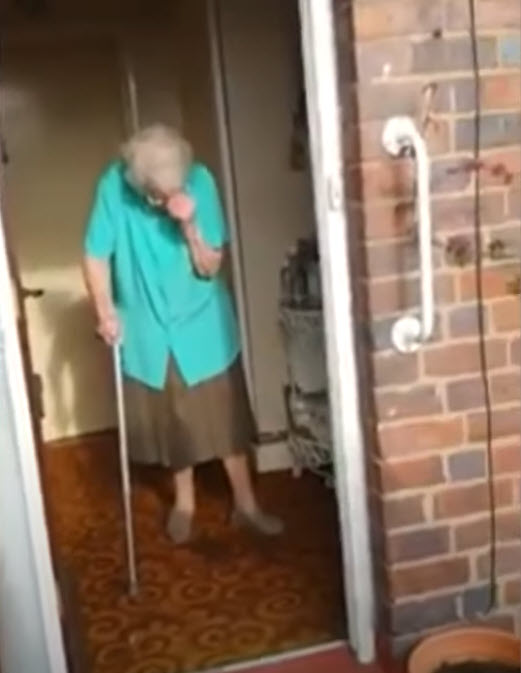 Another relative said that "Gran" is always talking about Ben. Watch the video below.
https://www.youtube.com/embed/PTHNFH_isSk?feature=oembed